Q,それでは、 まずは簡単な自己紹介からお願いします!
Ann: Hello! My name is Ann and I am a new Value English tutor.

I studied Nursing in the Philippines and in Canada, but did not like the medical setting much.Because I have always had an innate propensity for literature and the English language in general,I decided to take up a career in tutoring other students English.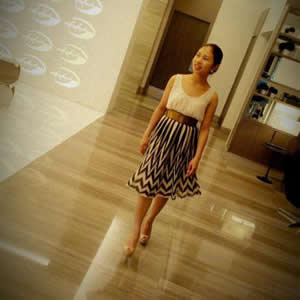 Like most of the students, English was not my mother tongue and I had to learn to speak fluently to compete with my Western peers.So I know where most students are coming from when they have difficulty communicating with people from English-speaking foreign countries.With my skills and experience, I hope to be able to be of great help to students wanting to learn to speak fluently and articulately.
Q,どうしてカナダへ?カナダってどんなところ?
My family went to Canada for immigration purposes in 2007.
I studied and worked there exclusively for the medical field.
Canada is a lovely country (it is notorioulsy famous for being one of the most peace-loving countries in the world) and
I will always have a place in my heart for my second home.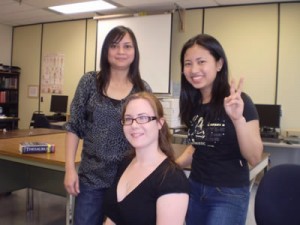 I found and learned a lot of new things there and it gave me a whole new perspective on things,
especially with regards to being more open-minded to different cultures
(because Vancouver is a melting pot of cultures and there are so many people from different backgrounds [Korean, South Asian, Japanese, Chinese, Fujian, African, Irish, etc, you name it]).
Q,アンの趣味を教えて!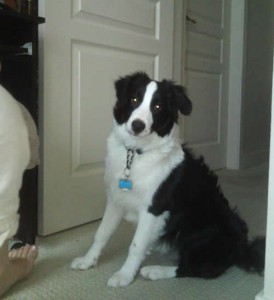 As my hobbies, I enjoyed going to the dog beach with my dog (this was in Canada), playing Battle Realms (I know it's old school, but still very enjoyable for me), learning new recipes to cook, surfing 9Gag (junk food for my brain), sometimes listening to TEDTalks, and of course reading and writing!
Q,Facebookに動物との写真がいっぱいあったけど、動物好きなの?
Saying that I like animals would be a huge understatement! Lol..
Throughout my childhood, I have always had a dog as a pet.  I have a dog named Mika (she is in Canada right now).
She is a Border Collie which is known as the smartest dog breed around.
She is the smartest dog I have ever met.  She is very easy to train and she learns very fast, although she does have her temper and mood swings, hehe.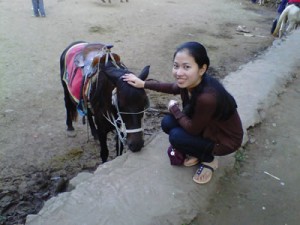 Here in the Philippines, I got my first cat recently.
My cat is a male mixed breed.  He is what we call a "pusakal" or short for "pusang kalye" in the Philppines, which translates to "street cat".
He is a very lovable kitty who has nothing in his head but play all day with me (which is fun)!
今なら期間限定で「フリートーク【短期】」をプレゼント!
今すぐマイページへ!
まだ会員登録されていない方はこちらから!